Do you know the top 7 dangers every international organization and expatriate faces when leasing or buying a property in Ethiopia?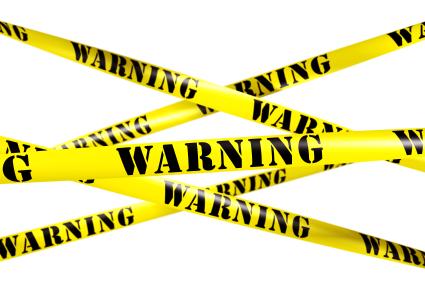 Leasing or buying property, weather it is a small residential house or a huge commercial facility, in Ethiopia can be compared to walking through a minefield due to the many risks involved. Here are the top 7 dangers you are most likely to encounter unless you have a professional property expert by your side to help you.
Overpaying: Be warned that a lot of property brokers in Ethiopia have two different prices for the properties they have in their portfolio. One "habesha price" (for locals) and one "ferengi price" (for international customers). This is not surprising as most "brokers" in Ethiopia are not even licensed and only care about onetime gain rather than thinking about long-term success. For this reason, international tenants and buyers are likely to pay more for the same property than a local client does. The solution to this problem is making sure that you deal with a property expert who is genuine and has forward-looking approach to his business and puts your interest before his.
Unexpected Changes in Property Related Laws, Regulations and City Master Plans: As seen in the last ten years, decrees, regulations and guidelines related to the real estate sector were changed/revised many times. This has been a cause of frustration and painful experience to many international companies who did not have the latest information on such changes. The only way you can be sure to avoid frustration and time wasting is by working with a capable expert who can bring you up to speed on the latest changes that may affect your business.
One Question, Ten Different Answers: It is far too common even for Ethiopians to get frustrated by the lack of even the most basic information on any subject of business in Ethiopia. If you ask the same question to ten different people, you are likely to get ten different answers. The real estate sector is no exception. Unless you deal with a seasoned property expert, you end up getting confused about deciding which source of information to trust.
Risk of Forgery: Making sure that property ownership documents are genuine is the last thing on most brokers' mind. Anybody who spent the slightest amount of time at the civil courts of Ethiopia and saw the great number of ongoing property related disputes would know how much problem this is causing. International companies need to make sure the agent they work with is not someone who cares only about how quickly he gets his commission but the long-term success of his clients as well.
Red Tape: Ethiopia is ranked 136th out of 199 countries in the World Bank's Ease of Doing Business Report. The real estate sector has its share of bureaucratic hurdles that test your patience. Even the Ethiopian government admits that this sector is the most prone to rent seeking activities and corruption. Dealing with a professional property specialist will highly improve the speed at which things get done.
"Almost Everybody" You Meet on the Street or Off the Street Wants to Act as a Real Estate Agent: From the cab driver who drives you to your hotel to the secretary you hire to assist you and the lawyer you put your whole trust in, "almost everybody" you meet wants to act as a real estate agent or at least place you in the hands of their "favorite" broker not based on his professional merit but based on which broker is likely to give them a big cut from the commission he makes. As a result, international clients are advised to do their own research before they decide who they seek help from.
Language Barriers: Most real estate agents and some landlords in Ethiopia do not speak any of the major foreign languages. Over the years, we have witnessed that many international companies have had bad experiences as a result of serious and costly misunderstandings.
Ethiopianproperties.com strongly believes that only when its clients prosper can it truly succeed in the long run. That is why there is no limit to how far we are willing to go to help you succeed. Get in touch with us today.